big mouth productions, carney plastering, ciw plumbing, clt construction, creative solutions, gems, inc. dba giron construction, hvyw8, inc., jbr partners, inc., red dipper, southeast electric, ycat, YMM charles jones, & YORAYS
The new Southeast Community Center at 1550 Evans Avenue. The community center will feature an expanded childcare center, nonprofit workspace, community meeting rooms, large multi-purpose rooms, and a stand-alone Alex Pitcher Pavilion for community events. The open space includes an amphitheater, gardens, picnic areas, and play spaces for children. The center will provide a wide range of workforce development and education opportunities for Southeast residents of all ages. In partnership with our SECF tenants and Bayview residents, we will support our community from our new home in a healthy and vibrant Bayview.​
Multi-purpose event space
Affordable facilities and programming for organizations which need large
multi-purpose spaces.
For fundraising events, galas, dinners, etc.
Career-based SFPUC internship opportunities for students attending classes in the academic building​
Affordable and year-round childcare for individuals working and learning at the academic building​
Ample environmental amenities for meditation gardens and community events​
Convenient access via several MUNI bus and light rail stops, and ample onsite parking for workers, students and visitors​
An interactive and engaging playground for children will be adjacent to the facility​
built for the community by the community
Space for community-based organizations​
Since 2004, BMAGIC offers children and youth, ages 5-18, new backpacks filled with essential school supplies to celebrate the beginning of the new school year. The event also serves as a community building activity where children, youth and families come together and learn about the various services CBOs in BVHP provide as well as other city agencies
and service providers.​
BVHP Back-to-School Celebration and Backpack Giveaway​
august 17th, 2019
On a strip of Third Street that for the past 15 years has been little more than overgrown patches of grass, broken concrete and the occasional pumpkin patch, Harold Agee saw a future for nearby black-owned food businesses.​​
bayview bistro
july 10th, 2019
​
San Francisco officials have backed away from a controversial proposal to build a mixed-use affordable housing development at the site of a long awaited community center at 1550 Evans Ave. in the city's Bayview-Hunters Point district.​
Bayview will get long-awaited community center as city drops housing plan​
The new facility is intended to fulfill promises made to community members in the 1980s​
New Southeast Community Center to break ground in Bayview​
From January through September 2016, the San Francisco Public Utilities Commission (SFPUC) initiated a broad-based stakeholder engagement. The purpose was to gather input from residents and community stakeholders about their future vision for and use of the Southeast Community Facility (SECF) and Greenhouses.
our new home​
a bayview legacy realized
LABORER
HOSELEY CORPORATION
I've lived in the Bayview for 20+ Years! I'm happy to be working and employed in my community.
journeyman LABORER
HOSELEY CORPORATION
I've lived in the Bayview for 30+ Years! I like being able to participate where I am needed for the community and myself.
lead building inspector
sFPUC
I'm from the Sunset District.
My parents owned a local diner for 20+ years on Paul & Third.
office administrator
PANKOW BUILDERS
I've lived in the Bayview for 35+Years!
I loved raising my children here and being an educator in the community; I played a key role in being apart of the original building.
laborer | Apprentice
Pankow builders
I've lived in the Bayview since 1993!
I like helping to build the community.
LABORER
HOSELEY CORPORATION
I've lived in the Bayview for 20 Years!
I Love being from the community & being around people in the community.
Construction Equipmnt Operator
LOCAL 3
I love being a part of this community.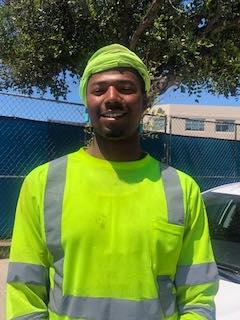 journeyman LABORER
HOSELEY CORPORATION
I'm from Potrero Hill.
I am proud to say I am apart of building this Project.​
ENVIRONMENTAL AIR MONITOR
SCA ENVIRONMENTS
I'm from the Fillmore.
I love the native soil and original rocks
on site. I even found artifacts: glass milk jars, from the 1930s during construction.
journeyman laborer
PANKOW BUILDERS
I've lived in the Bayview for 5 years!
I was first in the YCD program to jumpstart career; "I aspire to become an Operator like Yolanda Jones".
LABORER
michael o'shaughnessy construction
I've lived here 20+ years!
I'm a Local Community Hero!
I saved two lives on the freeway and was even featured on Ellen DeGeneres Show in February 2014.
journeyman LABORER
michael o'shaughnessy construction
I've lived here 20+ years!
I feel honored to work on the project, it is very rewarding. I put in the underground piping for this building.
juneteenth BBQ celebration
June 19th, 2020
On June 19th 2020 we celebrated Juneteenth with our staff, partners, and local laborers with a BBQ. Sponsored by Pankow Builders we joined together to honor this special day.
Intern | civil enginEering
PANKOW BUILDERS
I've lived in the Bayview for 19 Years!
I attended Salesians High School, and I Iove being around my friends from the community.
A special thank you to those involved during construction!
Abel Amezcua, Jose A. Villalobos, Jose Villalobos, Rodolfo Villalobos, Jose Luis Guzman, Laron Newson, Jaime Torres, Kijona Robinson, Robert Greco, Tollie Jones, Keenia Williams Luis Lopez, Charles Hayes, Francisco Arteaga, Luis Chavez Navarrete, Miguel Pelayo, Welton Hadley, David Guzman, Alex Sweeney, Tim Lomax, Jamika Taylor, Darryl Bishop, Dwayne Reaves, Malik Macklin, Chasity Hayes, Earl Williamson, Humberto Lopez, Jalil Aldrige, Jordan Silas Malachi Hamilton-Trail, Mario Duenas, Orlando Belloso, Ulises Garcia, LaMar McCoy, Drummond Payne, Gerardo Hernandez, Sheila West, John Dixon, Anthony Hall, Drummond Payne, James Hubbart, Tyrell Price, Warren Jordan, Jamal Butler, Sheena Michael, Dantrell Johnson, Antonio Moran, Rigoberto Rico, Marcus Duty , & Lorenzo Beasley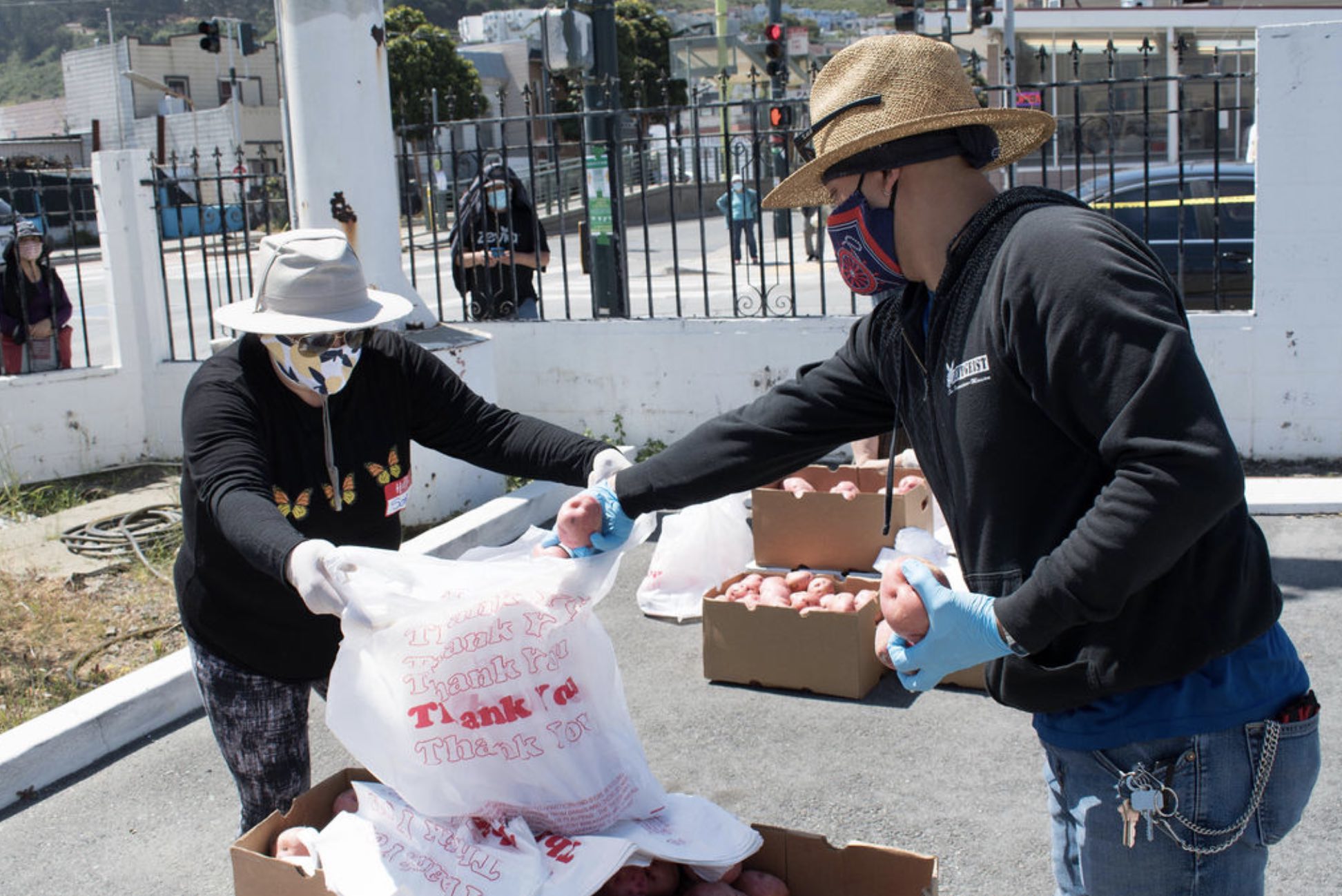 pankow community pantry
may 21st, 2020
The 1550 Evans Team is coordinating volunteer opportunities within the next few weeks to support SF Local communities that need assistance with SF Marin Food Bank pop-up pantry events. These direct events help the Bayview community by distributing bags of food to the needy in the neighborhood and with safety measures in place, we feel we can help with that and help others.​​
Diversity, Inclusion and Impact training
led by jbr partners, inc.
june 24th, 2020
James Bryant, CEO of JBR Partners led an onsite training with Pankow Builders for diversity, inclusion, and impact training. This is the 1st of the series in which Pankow Builders participated. This training is critical to the projects success and fitting for our the times. We kept our social distance inside while still learning and discovering together.
CIW and Sons Training Session
august 2020
This is an effort to work with the community based contractors. Pankow, FMB performed a training so CIW & Son understand all the associate cost and the software FMB use to do their estimates.​
Equipment Operator
HOSELEY CORPORATION
My favorite part of this project is the ability to work on multiple projects within the project. I Built the road on the exit/entry​ of this project.
City Staff:
Shelby Campbell, Laura Tanigawa, Fara Perez, Greta Jones, Tiffany Gong, Sue Chen, Sally Zhang, Hannah Rosenstein, Ekaterina Svyatets, Jenny Chan, Alicia Tan, Kristen Hanson, & Tajuana Gray
​
Pankow Staff:
Kelly Schuman, Rebekah Thomson, Margie Maboloc, Maria Garcia Baeza, Maria Nguyen, Etta Jones, Amy Roylance. Cathy Gin, Emily Buchan, Jeannie Johnson, & Kim Dick
​
​
Women Business Enterprise Consultants:
Y-CAT: Ginger, Yolanda, Lyn-Tise
CTL: Carla Tucker
Creative solution: Crystal Timms
Harris & Lee: Patty
Pari & Gershon: Rowena Jonas
Big Mouth: Karwanna Dyson
Ariel Arts: Ariel Magidson
​
Construction Women Workforce:
Pankow Builders: Jamika Taylor, Ninette Garcia
Hoseley: Chasity Hayes
Sexy Tree: Ceceilia Hernandez
Michael O'Shaughnessy: Keenia Williams & Shella West
Giron: Tollie Jones
Sterlin Enviornmental: Sheena Michael
PGI - Ronda Toma
​
Women Owned Businesses We've Partnered With:
CLT Construction, Wizards of Metals, Michael O'Shaughnessy, Harris & Lee, Y-CAT, Jones Management, Creative Solution, Pari & Gershon, Big Mouth, Kwan Wo, & Ariel Arts
​
Will Carney
I grew up in the Bayview Hunter's Point Neighborhood and as a young child, I watched my father build his company as a floor covering contractor. I have so many fond memories of him teaching me how to set ceramic and marble tile, lay carpet, and other entrepreneurial skills. I am now a Plastering contractor and it would mean the world to me to offer services within the Bayview Hunter's Point community where I grew up. I look forward to helping young men and women learn this trade, so that they may be the next generation of entrepreneurs.
​
JBR Partners, Inc.
My name is James Bryant, I'm the CEO of JBR Partners. I'm a qualified contractor and public relations operator of a local business enterprise here in Bayview Hunters Point. I've been here since 2009, which is over 12 years. I have over 30yrs in professional experience in labor relations, community advocacy and I'm also apart of the original local hire project which started at the Hunters Point power plant for PG&E .
With the 1550 Evans Project I'm a consultant for Pankow Builders and I work with Pankow delivering local hires, assisting LBE's and developing community relations with the organizations. I'm also one of the connections to the development of training for diversity and inclusion. The significance of being on a project like this is that it gives companies like mines opportunities to work with the community as I've done for 30 years. It also allows experienced LBE's like myself is able to use our experiences to enhance the community and it's a benefactor financially.
My family has lived in the Bayview for over 50 years.
​
Red Dipper, Inc.
Red Dipper, Inc. is a micro-LBE, DBE, MBE, and SBE certified, African-Americanowned C-10 Electrical Contractor located in Bayview Hunters Point (94124). We aresignatory to IBEW Local 6, Local 595 and Local 617. What we love about Bayview Hunters Point the most is its diversity that it offers located in the South East Sector of the San Francisco.
This project is one of the SFPUC's most iconic buildings for the community to enjoy and offer resources. As a local business with offices located only blocks away, we get an opportunity to participate on exciting projects such as the 1550 Evans project .
Red Dipper has found that our firm has the most favorable outcomes when integrating with the prime electrical team from the start of design for the project. This allows our team to have an understanding of the project from the design-up and promotes greater resourcefulness when our field team arrives to the job.
We are willing to work with GC's in the Bayview and look forward to starting the conversation.
​
CIW & Son's Plumbing Co.
CIW and Son's Plumbing Co is a family owned plumbing business in the Bayview Hunters Point district of San Francisco.
C.I.W. is my father's initials. Clarence Isadore Williams. Because of Clarence, 4 of his 5 Son's are plumbers, 2 nephews, 1 great nephew, 1 cousin, 1 great niece, 5 grandchildren, all in good standing and in local 38 Plumbing and Pipefitters Union.
​